Yahoo Finance reports that Amazon is halting its expansion of the smaller 365 grocery stores, which were created in 2015 as a smaller, cheaper, more urbane version of Whole Foods grocery stores.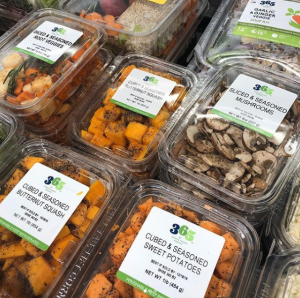 Yahoo Finance said it reviewed an internal email from Whole Foods CEO John Mackey announcing the news to its employees, however, the announcement hasn't been posted to the Amazon or Whole Foods press pages.
The Yahoo report included a key nugget: Mackey's rationale that newly lowered prices at Whole Foods stores made the lower priced 365 concepts less important in the company's greater hierarchy.
"As we have been consistently lowering prices in our core Whole Foods Market stores over the past year, the price distinction between the two brands has become less relevant," Mackey said. "As the company continues to focus on lowering prices over time, we believe that the price gap will further diminish."
Back when Whole Foods first launched 365 by Whole Foods Market, Jeff Turnas of Whole Foods said the concept's goal was "to bring healthy foods to even more communities" by way of smaller stores that were easier to place in denser urban environments. Yahoo's story added that the existing dozen 365 locations will not be closed and that employees of 365 will be "integrated into other Whole Foods' regions."
After Yahoo's story broke, the Atlanta Business Journal reported that its newest 365 locations in the Buckhead and Decatur will be the company's final new 365 stores.