Peapod, a Chicago-based grocery delivery service that's a subsidiary of Ahold Delhaize USA, signed a deal with crowdsourced logistics company Deliv to provide same-day grocery delivery service in certain markets under the Giant/Martin's brands that are also part of Ahold Delhaize. The partnership will allow same-day grocery delivery where only next-day service had been available for customers in select markets.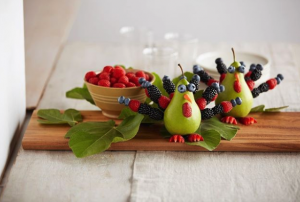 "Through our relationship with Deliv, we will assist the brands as they continue to conquer the last mile, and rapidly scale same-day delivery to the benefit of millions of local brand shoppers by 2020," said JJ Fleeman, president of Peapod Digital Labs and chief e-commerce officer of Ahold Delhaize USA.
Giant/Martin's Giant Direct service offers one-hour delivery windows, as soon as four hours in advance, through a pilot available to customers in select ZIP codes in the Willow Grove, Pennsylvania, area. The pilot is expected to be scaled in the coming months to additional Giant/Martin's markets and to other U.S. brands' markets with existing Peapod delivery.
To take advantage of same-day delivery in the pilot area, Giant/Martin's shoppers complete their order as usual via Peapod.com and select a one-hour delivery window at checkout. Specially trained shoppers then handpick the order and customers can track their orders and receive notifications when their groceries are on the way. When the Deliv driver arrives, he or she reviews the order with the customer.
The partnership with Deliv is the latest example of delivery innovation at Ahold Delhaize USA, including recent announcements about self-driving grocery vehicles and the rollout of nearly 500 robots.
Earlier this month, Ahold Delhaize's Stop & Shop brand announced the launch of driverless grocery delivery vehicles hitting the streets in greater Boston starting this spring. The pilot is a partnership with San Francisco-based Robomart and is intended to appeal to customers who want the ability to pick out their own produce when shopping online.
"This is one way in which we're leveraging new technology to make shopping easier for our customers—by essentially bringing the store to them," said Mark McGowan, Stop & Shop president. "We also recognize that many of our customers want the opportunity to make their own choices when it comes to fresh produce, and we're proud to be the first retailer to engage with Robomart to address our customers' needs with their cutting-edge solution."
In related grocery delivery news, Target has continued increasing its same-day delivery options with Shipt, which recently announced a deal for naming rights for a tower in downtown Birmingham, Alabama, its headquarters.