Rapid-fire growth of ghost kitchens and virtual restaurants is setting off yet another land rush in the off-premises restaurant space as developers rush to create seamless software for operators managing multiple delivery-only concepts. As the very definition of a restaurant is in flux, legacy point-of-sale providers and cloud-based upstarts are scrambling to build technology that makes it easy to keep multiple brands humming without manually entering data between platforms never intended to work together.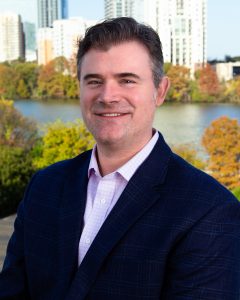 OrderB4 is a newcomer to the space and part of FourBurner Technologies, which was created by Randy Murphy, a multi-concept restaurant exec with 15 years of experience operating multiple concepts in a variety of markets. Murphy said his background gave him a front-row seat to the rise of third-party delivery, the decline of legacy point-of-sale providers and, now, the quick rise of delivery-only brands that don't easily fit into existing technology solutions.
Pitching his company as a team of operators dedicated to leveling the playing field for fellow restaurateurs, Murphy said he understands operators feeling jaded by the economics of outsourced delivery and what he called the "smash-and-grab" rise of delivery-only concepts with unproven economics and complex business models.
Before creating FourBurner in 2019 as a family of software and food safety products for restaurants going digital, Murphy and company later launched its OrderB4 offshoot to assist restaurants trying to integrate off-premises operations and regain control of both their operations and customers.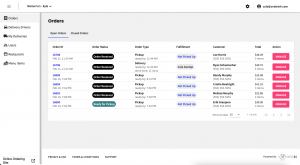 Now that ghost kitchens and virtual restaurants have hit the scene, the company is rolling out the second iteration of its software to specifically address multi-market and multi-concept brand management.
"It's a really good fit with the 100 different flavors of ghost kitchens that are popping up everywhere and virtual brands that are really taking off," Murphy said, adding that the company's pipeline is "literally growing on an hour-by-hour basis" as virtual restaurants proliferate.
While OrderB4 was originally focused on what the CEO called "micro chains," the company has pivoted to the larger, enterprise side of the market given that many independent restaurants and fledgling franchises are in an urgent struggle for survival and often leery of any new expenses, future leaning or otherwise.
Murphy said the company's ultimate vision is replacing the need for a traditional point-of-sale system in virtual environments, which he said are needlessly complex, prohibitively expensive and too outdated to adapt to the many concurrent changes happening in the restaurant space.
"That's what we're building … literally a full replacement so they don't have to go do an unnatural relationship with a point-of-sale that just cases problems," he said. "There certainly are competitors, but the competitors are all doing bigger, different things and there literally isn't a software platform out there today … there's no one that's focusing on an end-to-end solution for ghost kitchens and virtual kitchens, and we find that really strange."
Murphy added that his experience in this new frontier of the restaurant space comes with its own host of concerns, including what he characterized as companies selling delivery-only concepts without any concerns for how kitchens can actually manage multiple brands and issues outside of the software realm like keeping a transient workforce up to speed as dozens of new delivery-only items are brought into existing kitchens.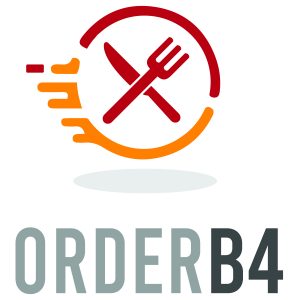 "That's where the big void in the business is, because you can't really use an existing POS to do these virtual menu items, you can't use an existing KDS (kitchen display system), because you have your own bricks-and-mortar front brand that you're doing through those," he said. "And now you have an integration situation or a reporting situation."
OrderB4 charges restaurants a $99/month fee for each traditional restaurant location, and then an additional 4 percent transaction fee on delivery orders. There is no charge for customer pickup or curbside orders. Ghost kitchens are also charged $99/month, but multi-brand ghost operators are not charged for additional concepts in the same location.
Comparing their fees to national third-party delivery providers, OrderB4 Chief Operating Officer Cole Dunlop said "you're looking at a solid 17 or more percent increase in revenue and margins coming back to you, plus all of the customer data, which is really the goal in all of this … our whole goal is to partner and be on the same side of the table as operators to make sure as they grow, we grow."