Underscoring the seismic shift to delivery in all corners of the restaurant world, McDonald's is ramping up its trial of third-party delivery with UberEats, doubling the number of U.S. locations delivering Big Macs, Egg McMuffins, and McNuggets.
Announced at an appearance at the Bernstein Strategic Decisions Conference in New York, CEO Steve Easterbrook said the number of McDonald's locations offering delivery will expand to more than 3,500 locations this summer.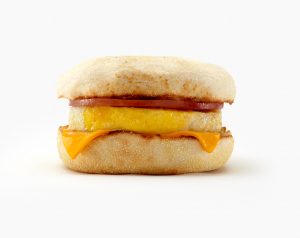 During his remarks at the conference, Easterbrook said he's been encouraged by the company's previous test of delivery at 1,000 of its U.S. locations. The company has been delivering for years in the Middle East and Asia, and CNBC reported that McDonald's earned "nearly $1 billion in delivery sales globally."
Due to its size as a quick-service market leader, this accelerated delivery rollout strongly hints that many other brands will be making similar moves after sitting on the sidelines and watching how delivery pans out for McDonald's.
For the third-party delivery market, McDonald's announcement is likely a significant boon for Uber's Eats division as it battles many established competitors like GrubHub, DoorDash, Eat24 and others in a cutthroat market that continues to attract investment dollars with little regard for current profits.
Given the challenges of packaging certain hot foods for an overland journey, I'm extremely anxious for my chance to see how French Fries and egg-based sandwiches travel.
While I have largely aged out of the Sunday morning hangover demographic, the idea of a late-night bender is significantly more appealing with the prospect of an Egg McMuffin, surfboard hash browns and a big Hi-C Orange being driven straight to my door.