Michael Beacham, previously the president of Reef Kitchens, has been hired by Earl Enterprises, the parent company of Virtual Dining Concepts. In his new role, Beacham will focus on planning new initiatives and steering future growth at the company, whose brands include Planet Hollywood, Buca di Beppo and MrBeast Burger.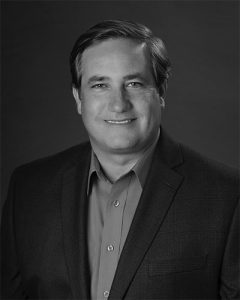 According to the official announcement, Beacham's wide-ranging experience in restaurant franchising, development and both domestic and international operations will be especially valuable as the hospitality sector recovers from the COVID-19 pandemic.
"I have known him for a while now, have watched him in action, witnessed his enthusiasm for the industry and have wanted him to work with me when the opportunity was right. He is an incredibly seasoned, smart professional with impressive business vision," said Earl Enterprises founder and CEO Robert Earl. "Michael's experience and knowledge of the industry are top-notch, and, with his wide-ranging background, I know he will bring new, innovative tactics and ideas to our operation."
Beacham's previous experience includes leadership at notable brands including president of Darden International, chief operations officer at Hard Rock, chief development officer at Rosinter Restaurant Holdings, and chief operating officer of Chuck E Cheese. His most recent role at Reef Technologies included overseeing its brands and commercialized menus to work in a digital environment, in addition to the internationalization of the company into Europe and the Middle East.
"I have been a big fan both personally and professionally of Robert and the Earl Enterprise team for many years and couldn't be more excited for the opportunity to be a part of this amazing organization," said Beacham. "Throughout my career, I have had the good fortune of touching many organizations and developing deep industry relationships. Our industry is fast changing, and Earl Enterprises and its various businesses are far ahead of the pack of navigating this new frontier" added Beacham. " I am confident that the unique and innovative approach Robert has taken to harness this ever-changing environment will not only continue to set the Earl Enterprises brands up for success but will also become a blueprint for how restaurants operate in the future."
In his new role, Michael will directly report to Robert and will be based in Orlando, where Earl Enterprise is headquartered.