Hy-Vee, an employee-owned grocery chain that's been a leader in convenience and off-premises realms, is rolling out Fast & Fresh convenience stores that give customers a wide range of grab-and-go and take-and-bake pickup options, along with more traditional meal kits, wood-fired pizza, sushi and a selection of produce, dairy, meat, bakery and pantry items. 
These upscale, uber-convenient outlets are the Midwestern equivalent of Pret a Mangers along the East Coast that give big-city customers the ability to grab a not-gross meal on the go. As Hy-Vee expands these Fast & Fresh locations, expect the Iowa-based grocer to grab a larger share of diner dollars in their markets. 
With its traditional grocery stores experimenting with everything from chef-driven meal tastings to clothing and shoe in-store outlets, it's a safe bet the company will exercise its freedom to try some unexpected things with its upscale C-stores. 
Below is an excerpt of a Q&A exchange with Curt Sills, vice president of convenience stores at Hy-Vee. His responses have been lightly edited for length. 
Food On Demand: It feels like the worlds of convenience stores, grocery and meal delivery are merging into one mega industry. As the head of Hy-Vee's convenience operation, is that how you see things evolving?
Curt Sills: We definitely see the convergence of grocery, foodservice and beverage all coming together into what customers define as a "convenience store." That is, for the most part, the premise for our evolution of the Hy-Vee Gas stores, as well as the introduction of the Fast & Fresh stores. We see our convenience stores not as gas stations but a fresh-food destination and where customers can enjoy a great experience.
FOD: When did Hy-Vee first get into the convenience space—and what were the company's first initiatives along these lines? 
Sills: Hy-Vee opened its first convenience store in 1997 when we purchased an existing store in Davenport, Iowa. Shortly after we opened another convenience store Muscatine, Iowa. In 1999, we built our first store from the ground up in West Des Moines. Since then we have continued to build them very strategically and currently have 171 convenience stores.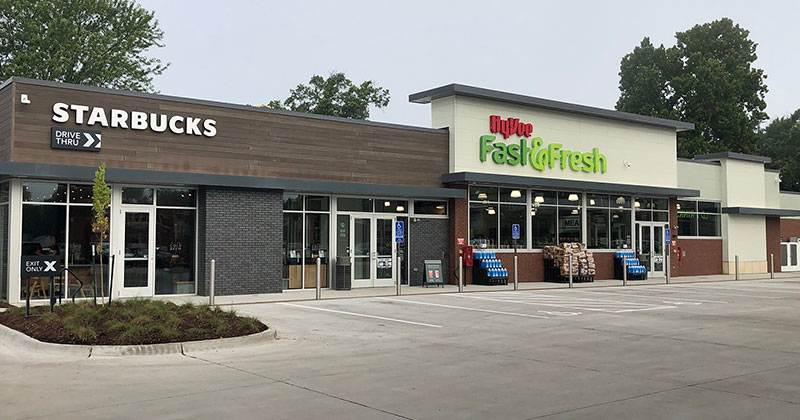 FOD: How many Fast & Fresh stores does Hy-Vee have now, and how many do you expect to open in the next one to two years? 
Sills: Currently, we have nine Fast & Fresh stores, and 26 Fast & Fresh Express stores. The rest are Hy-Vee Gas. Three are our Dollar Fresh locations that have fueling stations, but we don't necessarily label them as convenience stores.
FOD: With all that can be delivered from a grocery store, what opportunity does the company see in the convenience space—both for Hy-Vee's bottom line as well as for your customers? 
Sills: Convenience stores have proven to be ideal for customers who ultimately want to get a few key items and be on their way. High-traffic times are during the morning and afternoon work commutes. In the morning, customers want to grab coffee and breakfast items before work. In the evening, they are looking for an easy meal to prepare—or maybe ready-made [items] they can pick up and take home to feed their families.
Location is an important consideration as well. Our convenience stores are set right off the road where people can easily enter, park, get what they need and then be on their way.
There is an industry metric that states most people on average spend 90 seconds in a convenience store. So, it is important to have those key items ready and available for people to pick up and go, and to ensure they have a good experience in our stores.
FOD: How does the convenience store plan dovetail with your grocery store locations? Are you directing some product categories for delivery to one outlet over another? 
Sills: Convenience stores offer a stop-gap. People frequent a C-store two to three times a week to grab something quick. They don't use a convenience store for weekly grocery shopping.
The key differentiator for Hy-Vee convenience stores is that we offer freshly prepared food and a large selection of beverage choices. The foodservice element is extremely important so we make sure there is fresh, prepared food right when you walk in. That isn't something you can necessarily have in a traditional grocery store.
Also, beverage selection is important. An estimated 165 million Americans visit a convenience store daily with 51 percent saying they purchase a beverage at least once per week.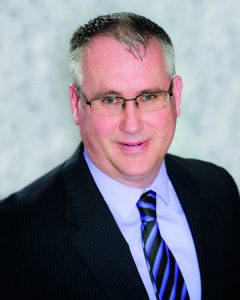 FOD: How many of your existing convenience stores have drive-thru lanes? 
Sills: The drive-thru service in our convenience stores are specifically for the coffee shops. Currently we don't have drive-thru lanes for our own foodservice.
FOD: If you can quantify, how much of the opportunity does the company see in typical convenience store goods versus prepared meals and meal kit-type offerings? 
Sills: We don't have any numbers that we can share, but we are seeing in some of our C-stores approximately 20 percent of total sales including food are from foodservice. That includes freshly prepared and mealtime to go. We do anticipate seeing that number grow.
FOD: Does Hy-Vee envision employing its own delivery drivers at some point, or will third-party providers continue to handle fulfillment for your grocery and convenience stores? 
Sills: We are looking into curbside pickup in our Fast & Fresh locations. We haven't decided when we will begin testing that. Delivery is an option but nothing is determined yet. If we move forward, it would be with a third party.
FOD: Whether or not it's connected to the pandemic, have there been any significant changes to Hy-Vee's convenience strategy in 2020? 
Sills: We implemented a Market Grille Express concept at the Lakeville [Minnesota] store, which is doing very well. Most popular items are fresh sandwiches, burgers and quesadillas. We will probably open another in the market very soon. We've also launched Mealtime Meals to Go into our convenience stores. Again, it's going back to the idea of convenience and the desire to provide fresh, ready-made meals for busy families.
Over the summer, we tried having products displayed outside—water, salt, propane, etc. The idea was to have items easily accessible for anyone not wanting to spend too long inside.